The NMC campus spreads over 2½ acres in a beautiful and serene atmosphere ideally suited for Management education. The NMC has 8 Class Rooms of 60 seats in each. The Location of NMC comprises a lot of green, serene and natural ambience with fresh air blowing into the classrooms, which makes the atmosphere very peaceful and divine to learn.

The classrooms are designed to stimulate intelligent learning and encourage close interaction between students and faculty.

The matchless overall approach and open-door policy of the faculty lends an additional dimension to academic learning at NMC College.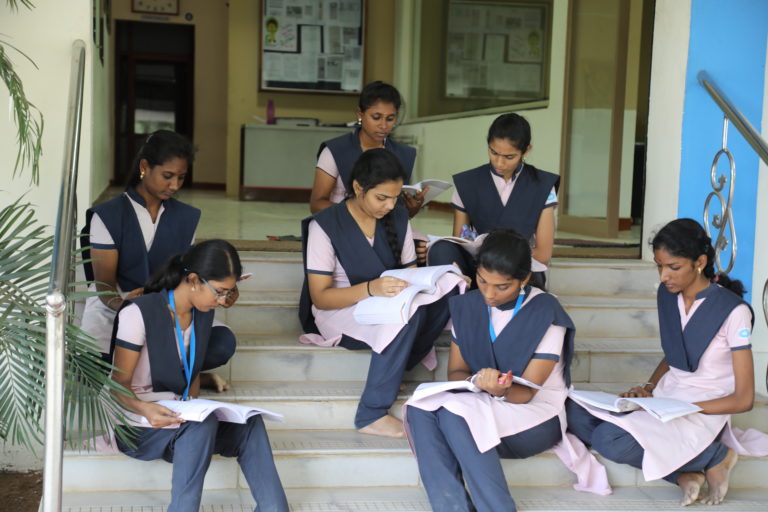 It is a wholly self-contained campus comprising of everything that students on campus would ever require. Come; see it and believe it.

Transport Facility for Hostellers & Day Scholars.

Hygienic Vegetarian and Non-Vegetarian Canteen with homely taste.

A standby power generator is provided in the campus to take care of the occasional power shut down due to maintenance.

A campus-wide wireless computing network is in place that allows faculty, staff, and students to log on to the Internet at any point of time.

The Computer lab dedicated for students to help them spend extra time to make use of the abundant information available on the Internet.